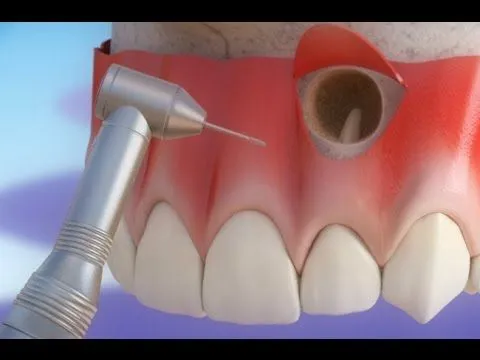 An apicoectomy is an endodontic surgical procedure whereby a tooth's root tip is removed and a root end cavity is prepared and filled with a biocompatible material.
Microsurgical endodontics--dental surgery using a microscope--may be performed.
This is usually necessitated when a conventional root canal therapy had failed and a re-treatment was already unsuccessful or is not advised. Extraction may be the only alternative. Where necessary prosthetic replacement with a denture, dental bridge or dental implant may be considered.